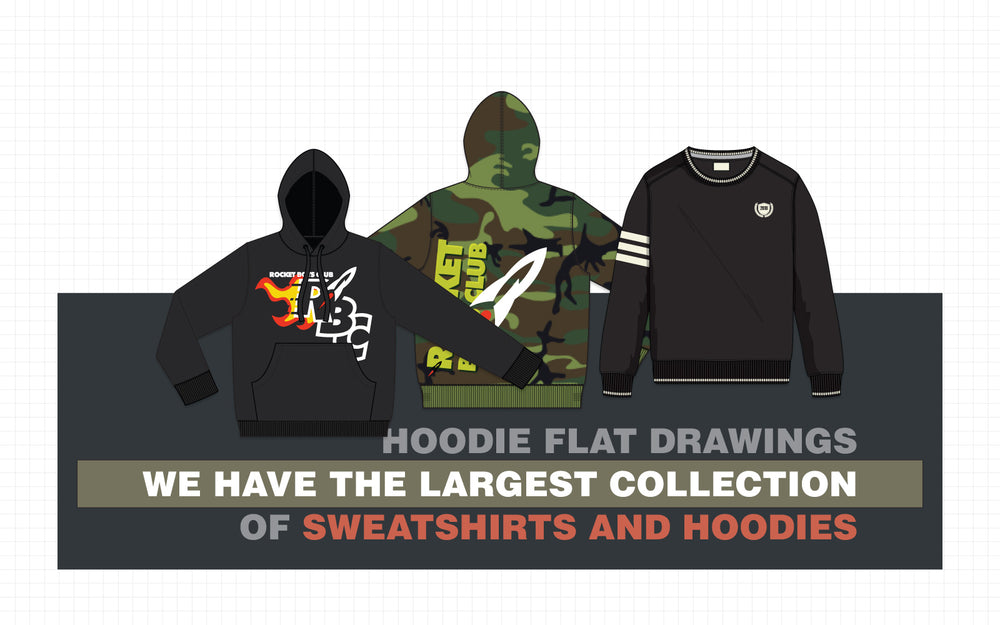 Design Funky Hoodies with Dynamic Flat Sketches in No Time
Suppose you have an urgent task of designing hoodies that needs to be accomplished at the earliest. What would you do to finish it smoothly? Hand-make all the graphs or opt for a wiser solution to finish it well on time? Probably, you would go for the latter solution, which is to opt for vectors that will help you achieve the desired results quickly and in time. Just pick a few hoodie vectors from our online portal and design some of the most stylish looking hoodies in just few hours and that too with minimal effort.
Templates Used To Create This Post:
The hoodie flat drawings will not only help you create a precise image of the garment but also help it accomplish faster than the conventional designing methods. Vec Fashions always work diligently to offer stylish hoodie flat drawings to the budding new and existing talent striving to survive in the fashion industry.
Design a hooded jacket or pullover with our easy to customize and draw vectors and give your garment the entirely new definition that was missing until now. You would observe that your designs curated from vector graphics are cleaner and attractive looking than the ones designed manually. So, make a pick and go an extra mile for creating some of the best hoodie flat drawings or sketches. We will promise your designs will outstand than the rest of your counterparts trying to be sturdy in the challenging fashion industry.