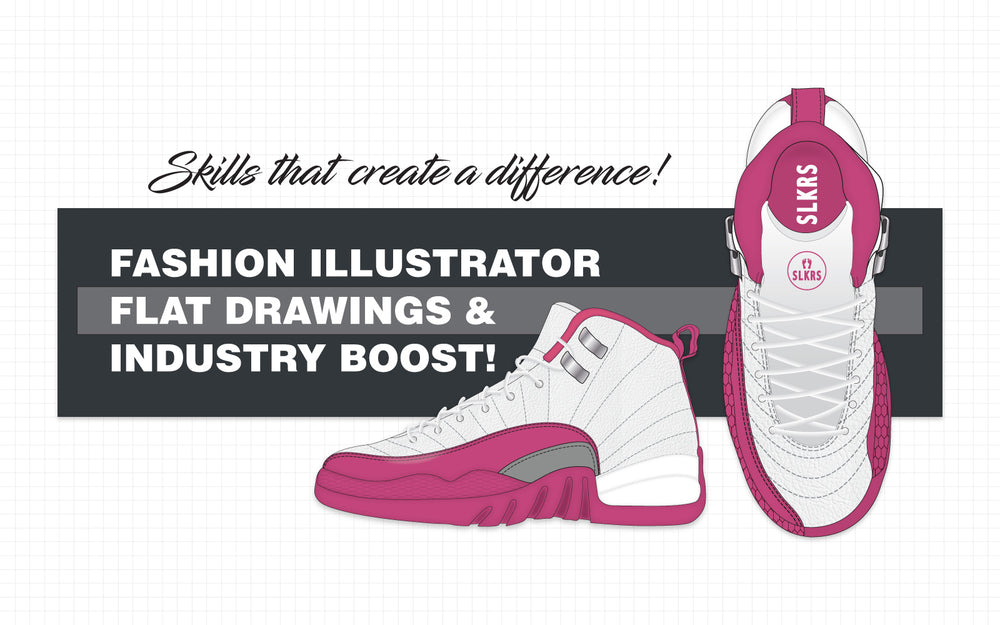 Vector Graphics – An Art to Ease out Fashion Designing Challenges
The urge to create something new has always kept the fashion professionals busy and occupied. However, with the fast-changing fashion trends, sometimes it gets difficult and challenging to keep the boat rowing smoothly. That is the time when effective and efficient measures need to be incorporated to achieve the desired goals quickly and easily. Vector designs were not a standard affair until the Internet came into being and it was after it evolved in every part of the globe that made fashion and textile industries scale up its boundaries beyond imagination.
How Fashion Flat Sketches Help in Boosting the Overall Productivity?
Before we highlight on how and what difference vector graphics bring to your fashion skills, let us understand what exactly they are. For those, who are associated with the fashion industry know that these are named flat sketches as they display the minutest design detail of the garment extremely precisely. They are technical drawings that display flat sketches to highlight above mentioned facts so that designers can execute and customize the graphics accordingly or use them for reference purpose.
Also referred to as flat drawing fashion or fashion illustration flat drawing, the sketches are editable and quick to use. At VecFashion, we take care of our customers with much concern and offer them some of the best vector graphics that they can download for their references or for any matter related to designing garments or apparels. The flat fashion drawings offer design professionals fresh perspectives to play around and to innovate marvelous pieces like never before. Try your hands on our customizable vectors and bring your fashion ideas to life.
You can always reach out to our range of flat sketches via safe and secure payment methods and get started with the designing process instantly. If you have a requirement for a Custom Sketch you can reach to us via contact us page.